ASIAN MARKETS. GLOBAL OUTLOOK
Weave Asia is a full-service digital marketing agency. Our focus is Asia-centric with a global outlook. We help international clients weave through Asia's social and marketing networks, specializing in cutting edge online marketing technology and digital marketing consulting services.
Brand Creation
We help you to find the perfect balance between business strategy and creativity. We do the research and ask the tough questions necessary to build a strong brand.
We define, create and refine.
Website
Create beautiful web designs.
We help you to build websites that not only look good but also give valuable insights into your customer experience. Combining seamless responsive design with integrated analytics to improve conversions and visualize results.
Graphic Design
These are the first things that people notice about your brand. Whether you are starting a company or designing a new product, our team of graphic designers can help translate your ideas into tangible eye-catching designs.
SEO
Good SEO (Search Engine Optimization) ensure that you are searchable on search engines and get online traffic. Reach your target audience when they are searching on Google Search. Our SEO team specialises in Technical SEO, On-page SEO and Off-page SEO.
Pay Per Click
Get immediate result when you engage us to run a Pay Per Click campaign. We have 8 years of experience in running Google Ads. Be prepared to get an in-flow of leads. 
Social Media
Get more referrals and build awareness of your brand through your fans and followers. Our team of social media experts will work with you to develop strategies to acquire a following, engage your audience and grow your fan base using incentives, events and product advertising.
Get Started
Why wait? Write to us now for a free consultation.
Got a Commercial Project?
Find out more about the services we provide to get you there.
Eric Lee
Sales Director Madela
"Weave Asia has been managing our social media presence for the last 9 months from scratch. A dedicated and engaged team who listens and works collaboratively to bring new ideas onto the table. Its a pleasure working with the team and growing our business together."
Yida Ang
Three's A Crowd
"Weave Asia created Three's a Crowd(TAC) Cafe's website and supported our ECommerce platform very well. It was one of the main reasons we were able to continue operating during Covid times by supporting various online orders. We have a good working relationship with Weave and they continue to provide us with timely support. TAC relies on Weave as a reliable partner as we launch our new campaigns as well as SEO efforts. We continue to look forward to how Weave can help a cafe like ours reach greater heights through our digital transformation."
Gina Cheong
Founder of Aww Media
"After engaging Weave Asia to manage our company's SEO for the past 7 months, we've seen a remarkable 100% increase in leads from our website! Not only do we see results, but the Weave Asia team is such a delight to work with. Quick, responsive and dedicated. Would definitely recommend Weave Asia to companies looking at ranking their company on first page of Google!"
Adele Chung
Founder of Meiko Tailor
"We engaged Weave 6 months ago and have seen almost 100% increase in new business and leads coming through from SEO marketing effort. The team at Weave has been a great support to me and is ever so patient in curating content copy to help boost our SEO ranking. Thank you Weave Asia. It has been a joy working with the WanTing and her team."
Get FREE website SEO audit (Worth SGD $99)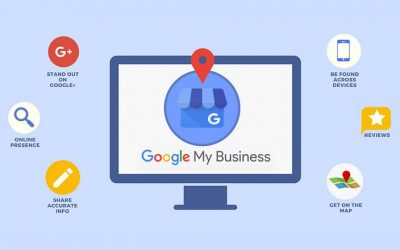 Many businesses create a Google business listing (known officially as a Business Profile) in order to be more visible on Google. However, something these business owners might not realize is that creating a Business Profile does not give them management over it and...
read more